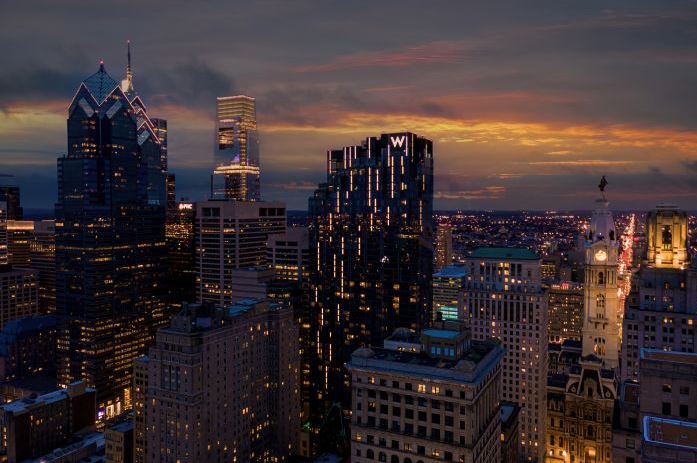 W Philadelphia
Recent luxury hotel designs have evolved with visual identities associated with urban fine art and design.
Now, those guests who need to sense the artistic soul of a city need not leave the hotel. Days of sterile rooms have melded into more colorful experiences, with fine art collections in lobbies, at bedsides, bathing areas and other hotel gathering places.
A newly opened hotel, the W Philadelphia, part of the W Hotels Worldwide, and of Marriott International, combines the art and historic soul of urban Philadelphia.
Located in the heart of downtown, the 51-story skyscraper is a celebration of the city's art, as seen through the provocative lens of the W brand. Embracing the same energy and grit that sparked our nation's revolution, W Philadelphia reflects the city's traditional rules of luxury and makes the colors of traditional, a lively memorable contemporary.
Punctuated throughout the hotel is an extensive artwork collection, much of it exclusively commissioned by the hotel using the talent of local artists. From abstract murals celebrating urban gardens to oil and digital print portraits of the city's most famous people of the past and present, the art of W Philadelphia is as seductive as it is memorable.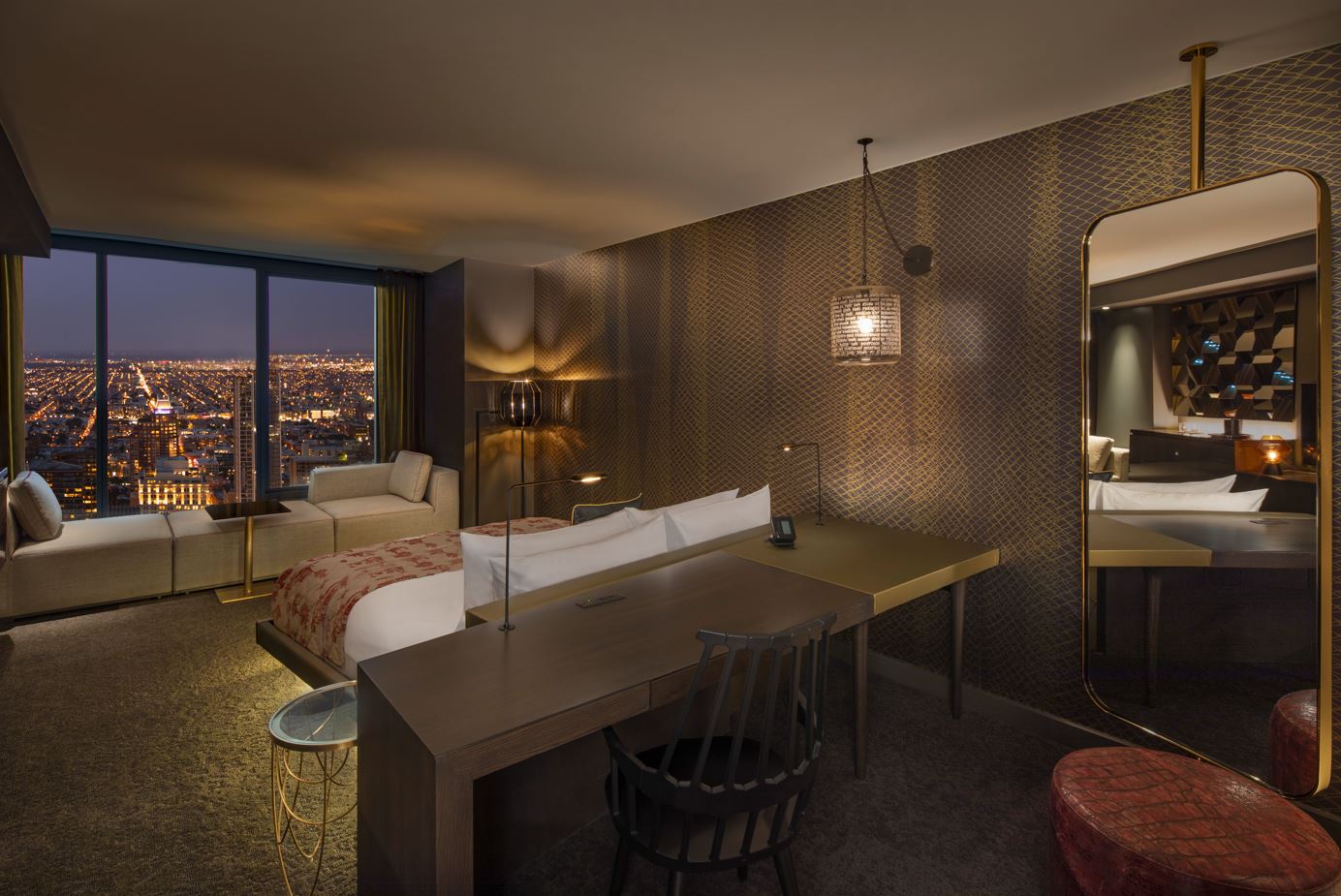 W Philadelphia features 295 guest rooms including 39 suites, which feature floor-to-ceiling windows and panoramic city views. Nods to traditional Pennsylvania craftsmanship can be seen in entry way and bathroom tile patterns as well as Shaker-style chairs at each workspace.
Illuminated in the guestrooms are the words of the Declaration of Independence, etched in graffiti font on a custom light fixture.
Local artwork imagined under the theme of "Collective Independence" is displayed in salon groupings inspired by the impressionist and modern art collections housed at the nearby Barnes Foundation.
W Philadelphia features an eclectic selection of spaces for guests and locals to socialize as they unwind. First is the Living Room, with design inspired by the historic sunken gardens of Fairmount Park. The focal point of the Living Room is a wall of hand-painted, custom ceramic skulls which draw inspiration from the Hyrtl Skull Collection at the nearby Mutter Museum and feature references to hip-hop, fashion and garden icons.
Tucked away behind the skulls and a two-way mirror, guests will find "Stevens' Prophecy," a salon adorned with artwork celebrating Hollywood and Philadelphia royalty, Grace Kelly. The name is a reference to the story of Grace Kelly's high school yearbook superlative in which it was predicted she would become "a famous star of stage and screen." The salon will soon feature its own specialty menu including small-batch as well as limited-run spirits.
On the 7th floor, the WET Deck features a heated, year-round pool with intricate, green and blue custom tile work inspired by French parterre pattern, while the WET Deck Bar is adorned with a large-scale, pixelated floral motif from floor to ceiling. Around the corner, guests will discover a lush greenspace known as the Secret Garden, where illuminated busts of Benjamin Franklin and Marie Antoinette are tucked amongst the greenery for a surprising twist on traditional garden design.
W Philadelphia is home to the brand's signature AWAY Spa which, unlike other spa concepts, embraces socialization with a lounge, beauty bar and DJ set-up for private events. Located on the 7th floor, AWAY features five treatment rooms inspired by the color palette and joie de vivre of Sofia Coppola's Marie Antoinette as well as two large-scale wallpaper prints of Marilyn Minter's provocative take on beauty and pleasure – named Kicksilver and Goldkicker.
Spanning three floors, W Philadelphia has over 45,000 square feet of event space inspired by the brand's long-standing passion for music. It begins with pre-function space connected by a monumental grand staircase with a dramatic floating chandelier made of 10,000 gold coins as a nod to Philadelphia's banking history. Alcove seating under the stairs shares space with a locally-produced skull sculpture, another reference to the famed Hyrtl Skull Collection and a signature iconography of rock n' roll.
"Philadelphia is ready to open our doors and change the city's social scene as only W can," said Edward Baten, General Manager, W Philadelphia. "By embracing its history through art and design to celebrating its present through local talent and brands that can't be found anywhere else, W Philadelphia delivers an inspired local experience for the global guest."
Featured Art Works: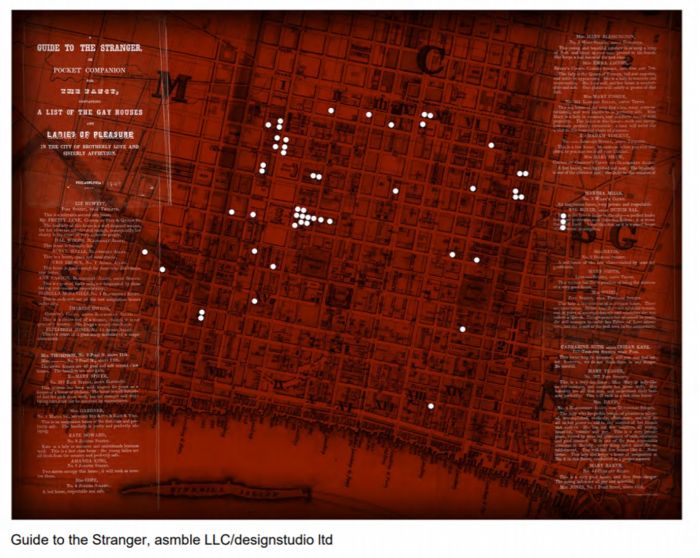 Asmble LLC
Guide To The Stranger
Graphic Backlit Glass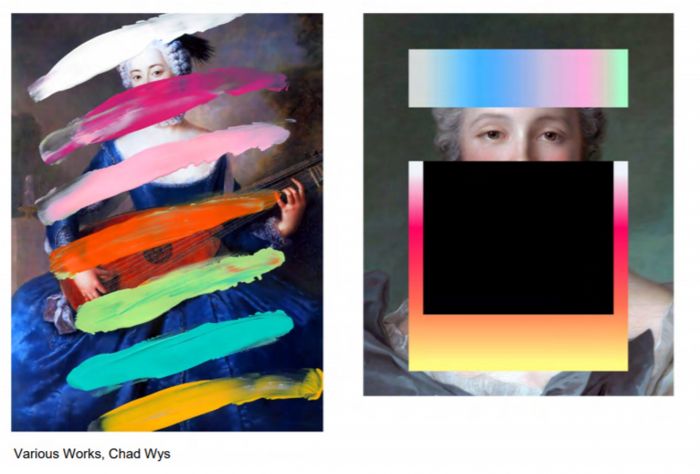 Chad Wys-- Artist
Various Works
Unwrapped Canvas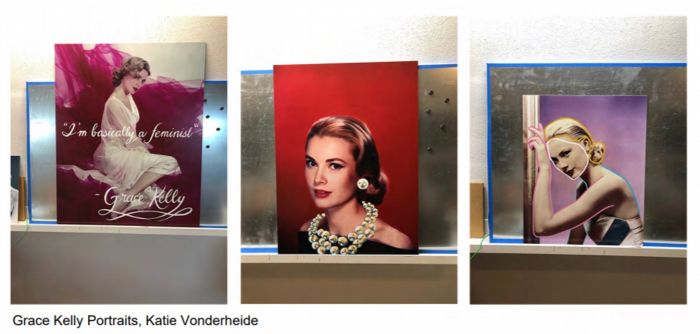 Katie Vonderheide-- Artist
Grace Kelly Portraits
Customized Prints On Paper
Brendan Keen- artist
Suspended Coins
10,000 Laser Cut Gold Discs
Suspended on Monofilament