By Susan Kime Jan. 26th, 2022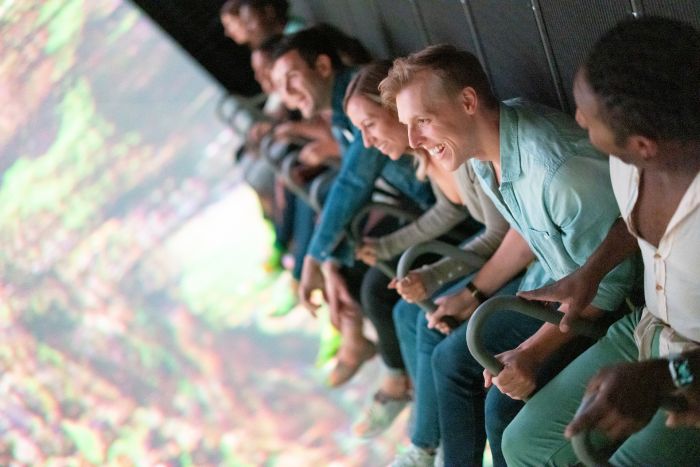 FlyOver Las Vegas
The experience of simulated, immersive flight….it is a new sense, a new way of entertainment and education together.
FlyOver Las Vegas, an immersive flight ride from the global attractions/ hospitality company Pursuit, launched in September 2021 on the Las Vegas Strip.
The attraction takes guests on a multi-sensory journey as they soar over the American West's most iconic locations and natural wonders. Modeled after Pursuit's popular FlyOver attractions in Vancouver, Canada and Reykjavik, Iceland, FlyOver in Las Vegas opened with a signature flight ride featuring the American West.
A 52.5-foot wide spherical screen surrounds guests as they "fly" through picturesque destinations including the Las Vegas Strip, Grand Canyon, Zion and Arches National Parks, Lake Tahoe and more, all seen from a first-person perspective in sharp high definition. The Fly Over attraction uses a state-of-the-art moving platform with six degrees of motion that enable guests to feel every sweeping movement of the journey.
Special effects, including wind, mist and location-specific scents heighten the sensual flight ride as guests hang suspended with their feet dangling, above the world's most dazzling natural wonders.
FlyOver Las Vegas is located on the Strip next to Hard Rock Café and is near MGM Grand, Eately and the T-Mobile Arena. There are two theatres in FlyOver, showing both The Real Wild West along with other FlyOver flight rides including FlyOver Iceland, newly launched in fall 2019. All were shot from the vantage point of a helicopter with a high definition camera.
For FlyOver in Las Vegas, Montreal-based Moment Factory and multimedia director, Julian Demers-Arsenault created a landmark pre-show experience. Demers-Arsenault developed a cinematic atmosphere in the venue's Boarding Area with sprawling vistas and ambient sound effects to set the stage for the main event. Guests are then ushered along suspended platforms into a circular room for a panoramic, pre-show projected across 360-degree wraparound walls and a central, hanging medallion.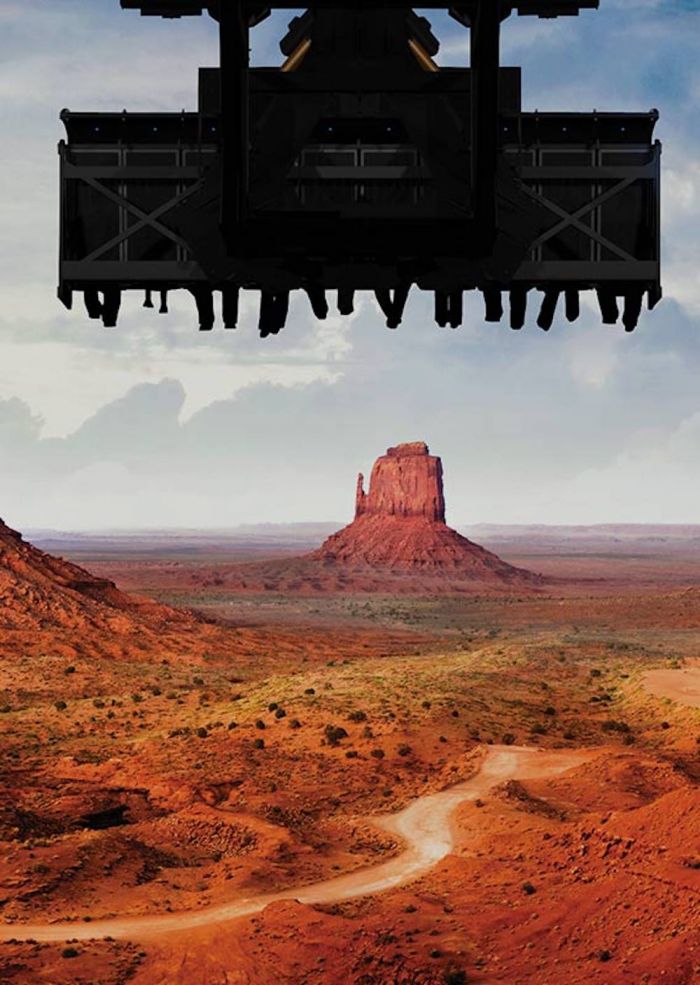 FlyOver Las Vegas
Upon completion of Moment Factory's pre-show, guests take their seats for the FlyOver ride of a lifetime. During their flight, passengers will glide over 22 of the country's most magnificent cities, monuments and landscapes. Ride highlights include:
Viewing the solar eclipse as they fly over a volcanic peak in Oregon's Cascade Volcanic Arc
Seeing first-hand the vantage point of a wingsuiter as they descend Washington's Stehekin Mountain
Riding through Yellowstone with a team of stallions
Surfing San Francisco's biggest waves
Nosediving into the Grand Canyon
Exploring Goldfield Ghost Town in Arizona
Getting a bird's eye view of the Las Vegas Strip
FlyOver is a spherically designed, simulated, high-altitude tour. The feeling is wide-open, with passengers viewing the sights on high-def theatrical screens.
Pursuit is reportedly spending $40- $45 million on FlyOver. Tickets start at $34 for adults, $24 for children ages 12 and younger (and you must be at least 40 inches tall to ride). Hours are 10 a.m.-midnight, weekdays 10 a.m.-1 a.m. Fridays and Saturdays. The rides last about 30 minutes. FlyOver is presented in two 40-capacity theaters.
Jack Kenn is the General Manager of FlyOver Las Vegas. In a recent conversation, he said "There is not one specific audience group we're targeting. It's not a nightclub, not a whiskey bar, but there is a flair and a feeling for those who want entertainment in the afternoon, and evening."
As Kenn views it, newer audiences seek a more participatory and immersive form of entertainment. They want to feel part of it, they want to be there, and experience the there, there.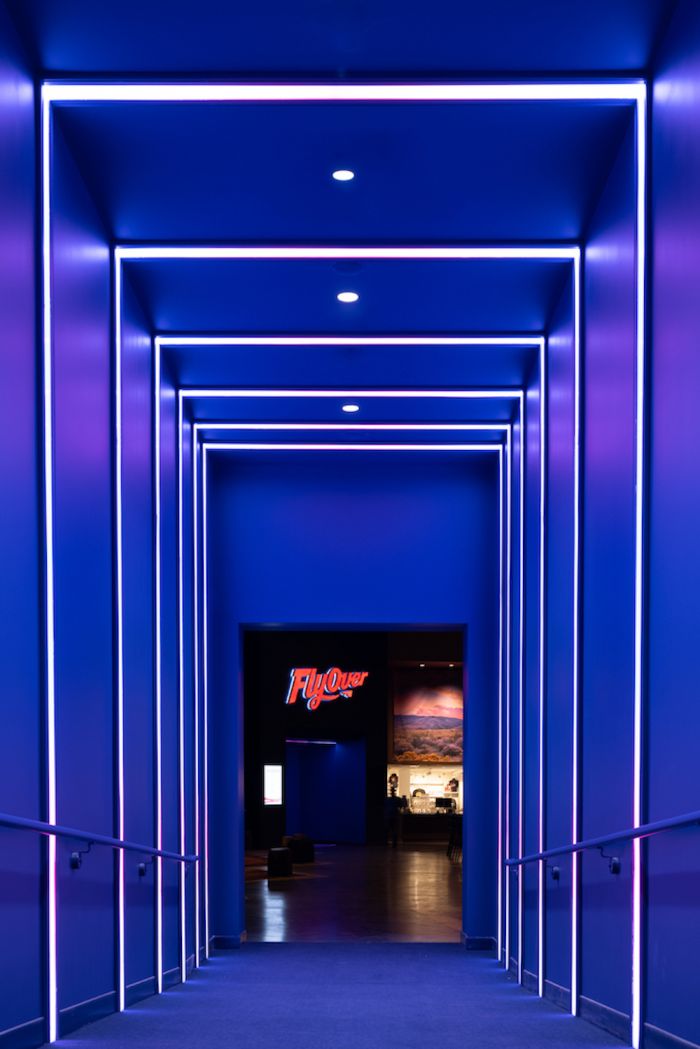 In Color Studios
The Theatrical Ramp Leading to the Fly Over Experience

Susan Kime
Susan Kime's career combines publishing, journalism and editing. She was the Destination Club/Fractional Update Editor for Elite Traveler, and senior club news correspondent for The Robb Report's Vacation Homes. Her work has been published in Stratos, Luxury Living, European CEO, The London Telegraph, Caviar Affair, ARDA Developments, and Luxist/AOL. She was the Editor-in-Chief of Travel Conno...(Read More)