By Lauren Brown West-Rosenthal Jun. 21st, 2016
The chef and owners of Le Virtù in Philadelphia really want you to feel like you've taken a trip to the Abruzzo region by tasting their cuisine. The menu has been inspired by their experiences dining with family and friends there. The locally-sourced food takes its cues from one of Italy's boldest regions, serving house-cured and butchered meats, pastas cut by hand and ragus that aren't ready until they've simmered all day long. Le Virtù already makes you feel like you're dining in someone's home—and takes that experience a step further this summer with their intimate chef's table experience.
On Saturdays through September, Executive Chef Joe Cicala will personally prepare a five-course, improvised, off-menu meal for groups of six to twelve specifically meant to show off the delicious depths of Abruzzese cuisine. It costs $75-$100, the latter price includes wine pairings.
And, if you want to feel even more immersed in an Italian state of mind, all summer the eatery will host movie nights at the Il Campo garden next door. Once a week, they'll screen films with Italian flair like Oro de Napoli, starring Sophia Loren. July will focus on the city of Rome with movies like Mamma Roma starring Anna Magnani. Each flick will play with a specialty cocktail, wine pairing and dish served in its honor.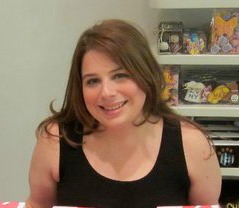 Lauren Brown West-Rosenthal
Lauren Brown has been covering pop culture and lifestyle news for over 16 years. A passion for interviewing celebrities, spotting trends, living a better life and traveling as far as her passport will take her has landed Brown dream jobs and assignments at a wide variety of media outlets including CosmoGIRL!, Us Weekly, Inside TV, MTV, Sirius Satellite Radio, AOL, Seventeen, Glamour, Ocean Drive a...(Read More)