By Jill Weinlein May. 28th, 2022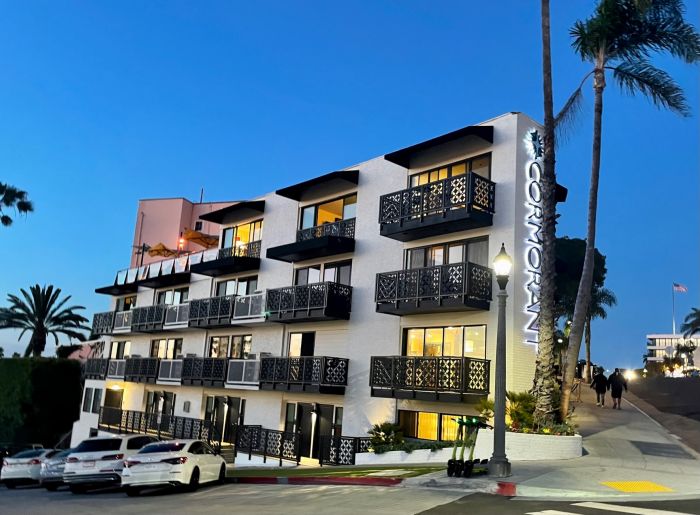 Jill Weinlein
Named after La Jolla's famed sea bird, the Cormorant Boutique Hotel, recently opened its doors in La Jolla Village. Originally built in the mid-1940s as Prospect Market, it was the only market in the beachfront community. Then in the 1960s, the owner added hotel rooms to the market and named it La Jolla Inn. It was acquired in 2016, by San Diego based Oceanic Enterprises, and a top to bottom renovation led by designer Rebecca Kenny of Greenwood & Black took place.
She infused a vibrant new energy and sophisticated design to the lobby and 26 guest rooms. Each room is unique with 16 different designs to maximize the sunset facing views. The hotel's hip bright white and black exterior has dimension with architectural Parasoleil balcony railings that filter and sculpt light inside and out.
Kenny also reconfigured the top floor guest rooms, just steps from the rooftop Birdseye restaurant, bar and lounge.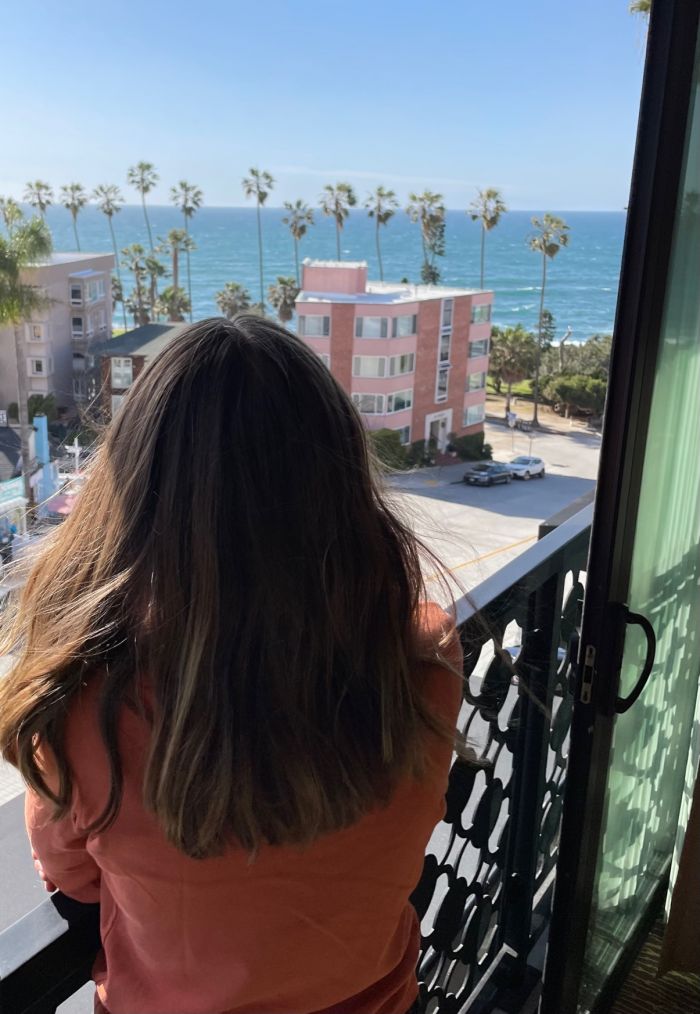 Jill Weinlein
The design reflects a combination of classic midcentury modern along with art deco-style touches. Every room has a sliding glass door or window to open and allow the fresh marine scented air, and listen to the nearby waves crash along the nearby shore.
Each guest room features a nautical feel with barnacle-inspired pattern carpet, sand-colored woodwork, and fresh accent colors that reflect the blue sky, sand, and aqua-colored sea. The aesthetic is made complete with cormorant-inspired art specially created to pay homage to these magnificent birds.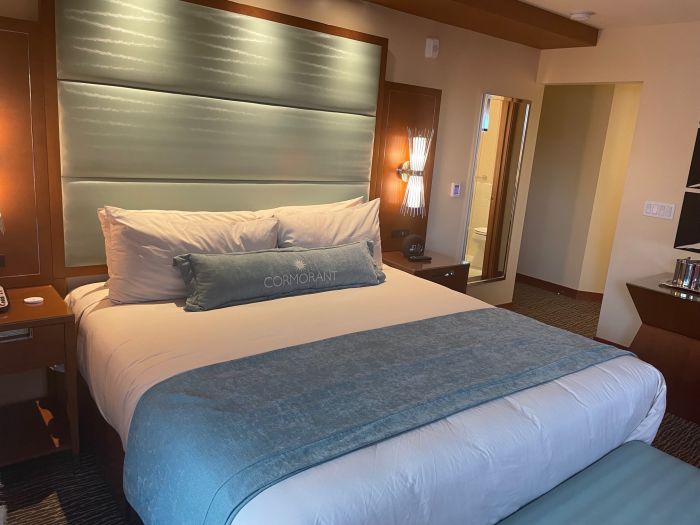 Jill Weinlein
One feels as if they are sailing on a luxury cruise liner. The cloud-like beds are fitted with luxury, highest quality sheets and a long decorative Cormorant throw pillow. Inside the closet are plush robes for comfortable lounging in the morning or before retiring at the end of the day.
Each room has a Nespresso machine, digital room service, and keyless entry. Throughout the hotel are eye-catching light fixtures, and geometric and cormorant wall art.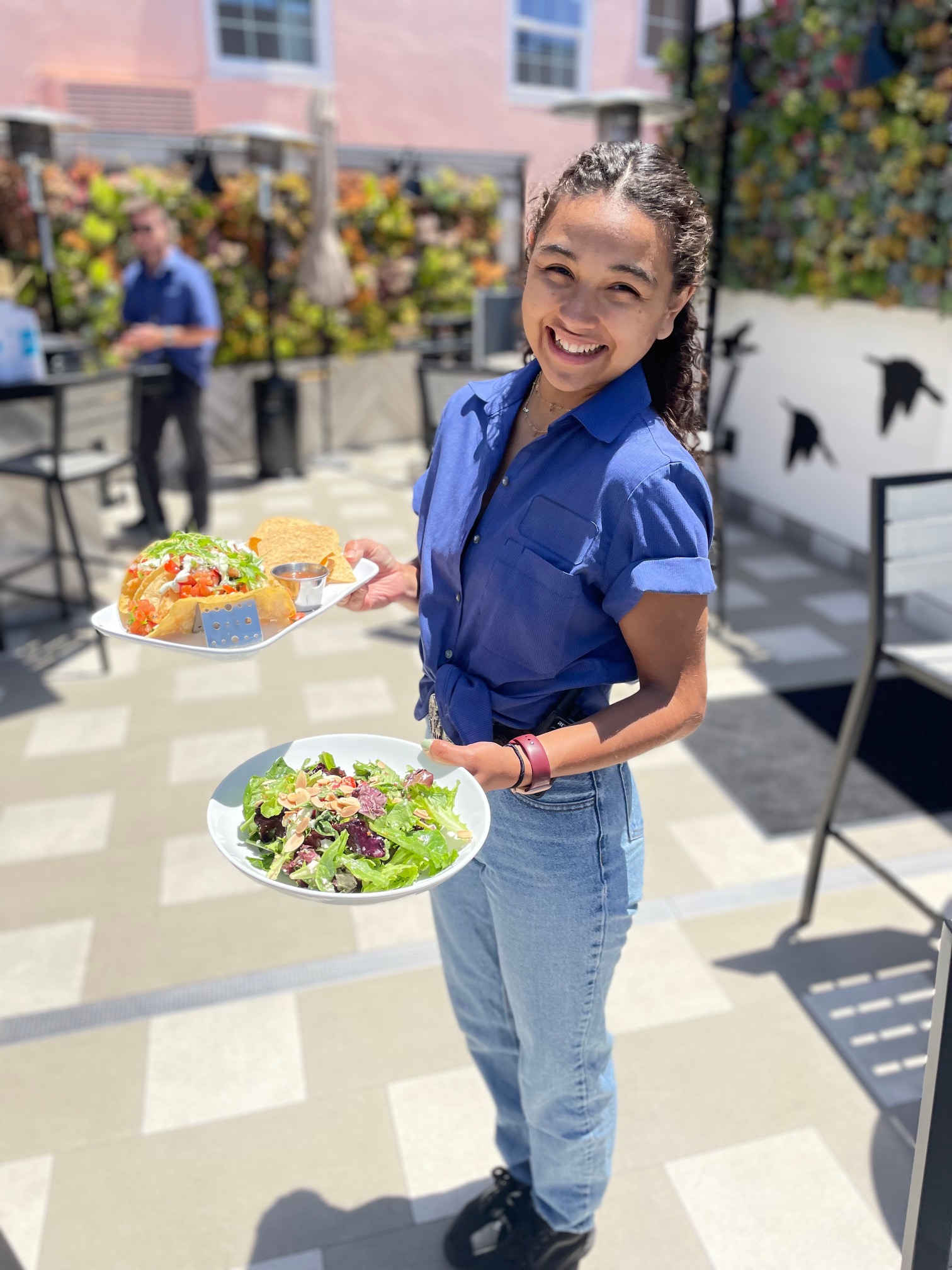 Jill Weinlein
Locals and guests can enter the Birdseye Bar and Lounge from the lobby or take the grand outdoor staircase leading up to the panoramic 'bird's-eye-view' of palm trees and the ocean beyond.
Chef Luciano Scagliarini's modern coastal cuisine is a fusion of Argentina and Baja California flavors. Some of his specialty items include beef and corn empanadas served with his family's special chimichurri sauce, and tempura-battered shrimp tacos.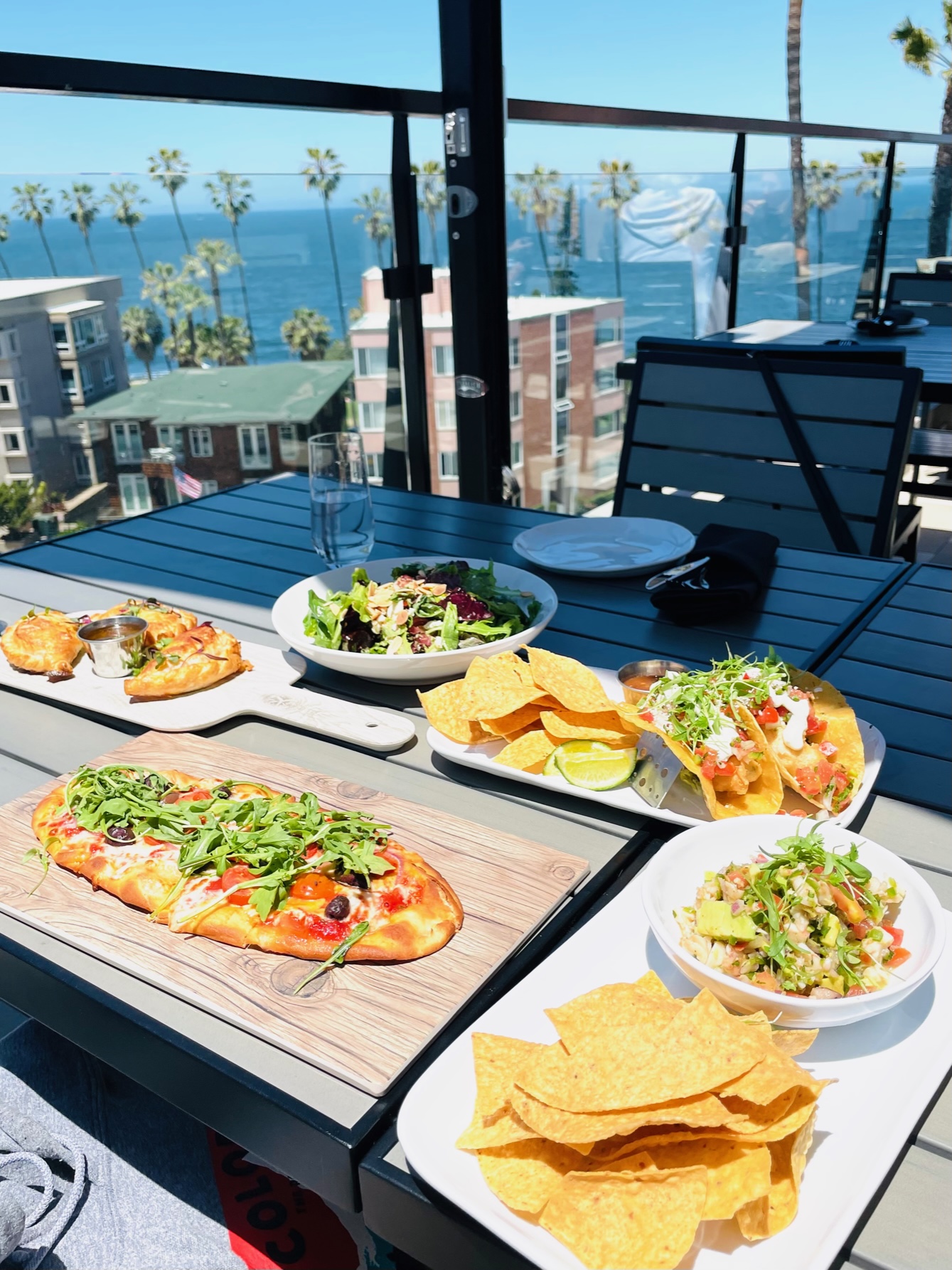 Jill Weinlein
Open for lunch, brunch and dinner, the chef and his team prepare carnitas eggs Benedict topped with avocado hollandaise, a variety of flatbreads, ceviche, salads, and grilled proteins.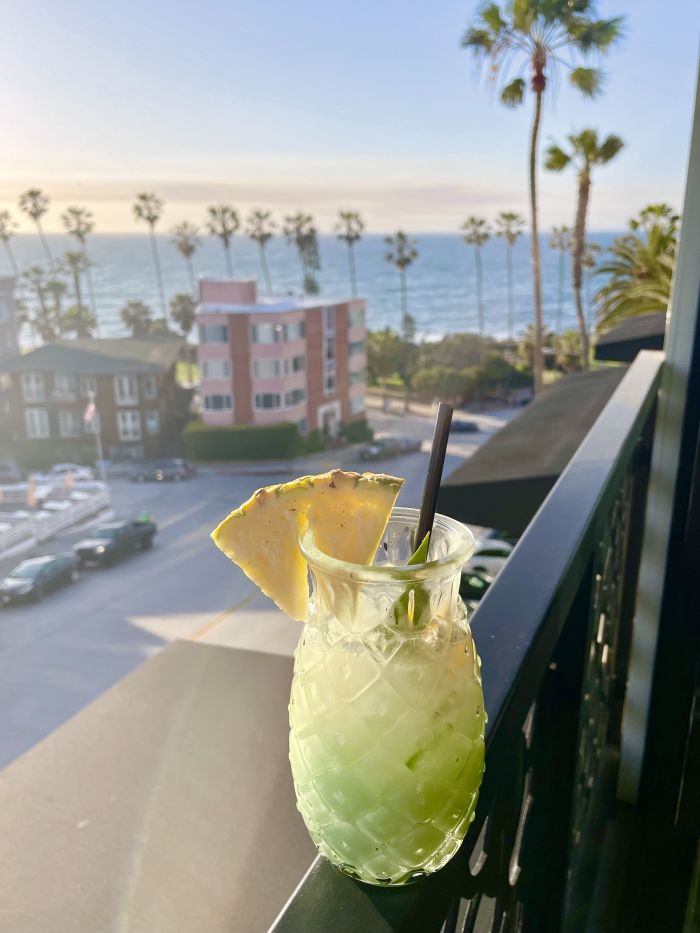 Jill Weinlein
Some of the Birdseye Bar's specialty drinks include the Cormorant Teal cocktail made with coconut cream, pandan, rum and tropical fruit juices. The Bee's Knees is becoming a sunset viewing favorite gin based drink with honey lavender and fresh lemon juice.
Off the lobby of the hotel is Prospect Market, an upscale grab-and-go marketplace paying homage to the property's origins in the 1940s. Guests can pick up fresh juice, coffee, snacks, a bottle of wine and a charcuterie board to enjoy on the market's balcony or take away for a picnic lunch at the beach or by the cliffs.
The Cormorant La Jolla is an ideal summer getaway to explore the world-famous La Jolla Coves by foot, kayak or paddleboard to see marine life, seals and cormorants.

Jill Weinlein
Los Angeles based Jill Weinlein covers travel, food and lifestyle destinations for multiple newspapers, magazines and websites. Her areas of expertise include, luxury travel, culinary reviews, cruising and family travel destinations. Born in Los Angeles, Jill studied Communications and Theatre Arts at UCLA. She has a a Dine and Travel blog - www.dineandtravel.me and she writes a weekly restaur...(Read More)